Stephen Pay FRICS
Director
Stephen began his career in Central London specialising in the office agency and development sectors, before diversifying into the regional markets. Prior to founding Bossington Partners, he has held positions as a partner with a City-based firm of property consultants, director of a listed firm of surveyors and director of a property investment and development company.  With extensive experience across a broad area of the commercial property markets in the UK, he offers a full range of property advisory services and asset management expertise.
Roger began his career in Central London and was a partner/director of three firms before joining Bossington. He has over 30 years' experience in the property market, mainly advising tenants. He concentrates on the acquisition and disposal of office and industrial property for occupation, investment and development and undertakes associated rent reviews and lease renewals. Roger has a good working knowledge of rating, valuation, dilapidations, fit out and service charges.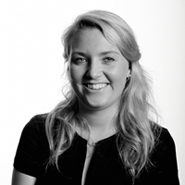 Sarah Trillwood studied MSc Commercial Project Management at Manchester University, leaving with a Distinction. Sarah is a member of the Royal Institution of Chartered Surveyors. Working within a dedicated team she is an invaluable asset who has turned her natural intuition and knowledge gained to-date to help serve the growing Bossington clientele. She is involved in all aspects of Bossington's  day-to-day work. Sarah is a co-owner of Bossington.